IIE HAWAII UPDATES VACCINATION REQUIREMENT!
---
January 25th, 2022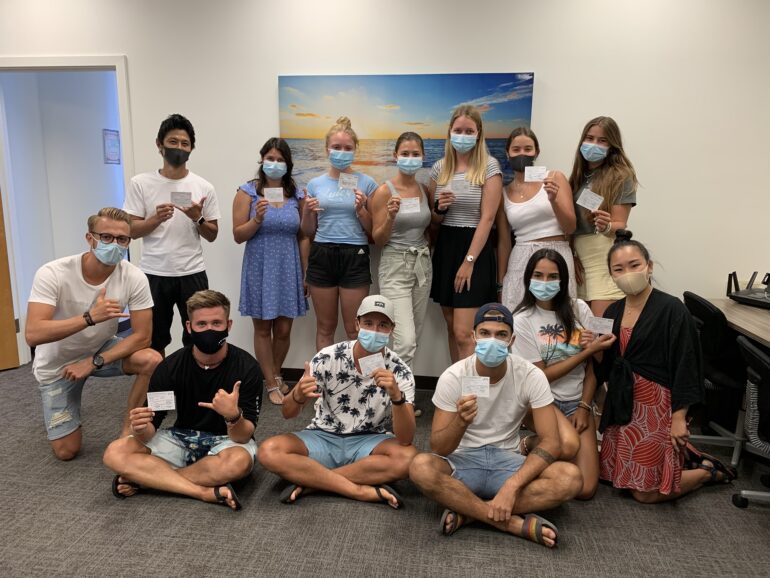 Aloha students and partners,
Owing to the rise of covid cases driven by the omicron variant in Hawaii and abroad, in order to protect the safety of our students and staff, and the stability of the school, we have updated our vaccination policy and guidance at the school.
It is now strongly recommended that all students, teachers and staff receive a vaccine booster if eligible. In addition, exceptions for the unvaccinated will only be granted based on medical or religious exemption, or to those under 18 years of age due to availability of vaccines. Below are the revised rules.
1) Provide proof of vaccination* by the start date at school.
2) If more than 6 months has passed since the second shot of Pfizer or Moderna (2 months after the first shot of Johnson & Johnson), you are eligible for a free booster shot in Hawaii. It is strongly recommended that you receive a booster shot as soon as possible.
3) If unvaccinated, submit a medical or religious exemption** for the vaccination, and provide a negative covid test weekly (at student's expense).
4) If unvaccinated and under 18, exception may be made based on availability of vaccines. If exception is granted, a negative covid test must be provided weekly (at student's expense).
*Vaccination means two shots of Pfizer, Moderna or Astra Zeneca, or one shot of Johnson & Johnson. A booster shot is also strongly recommended.
*EU/Switzerland Covid Certificate (1 or 2 shots) accepted by IIE Hawaii.
**Religious exemption means a sincere religious or moral belief in conflict with vaccines.
We trust you understand the need for and importance of the above measures. We firmly believe it is the only effective and responsible solution going forward for the health of students and staff, and the health of the school itself.
Please let us know if you have any questions.