Super Intensive English Program (SIEP)

35 lessons/week
---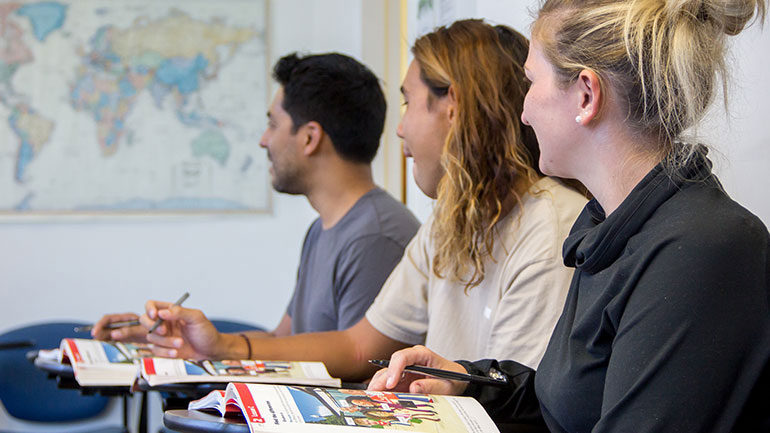 The Super Intensive English Program (SIEP) is designed for students seeking maximum improvement in minimum time. Students combine the Intensive English Program (IEP) in the morning with Small Group Conversation classes (maximum 5 students) in the afternoon.
The SIEP program can also be taken with Small Group Business option in the afternoon.
Recommended for serious English learners, this increasingly popular program comes with a special package price.
General Information
Ages:

From 17

Levels:

Lessons:

35 Lessons / Week

F-1 Student Visa:

Required
Schedule:

Monday to Friday

IIE Nationality Mix:

Yes
Timetable
9:00am-10:50am:

Session 1

10:50am-11:05am:

Break

11:05am-1:00pm:

Session 2
8:30am-10:20am:

Listening & Speaking
(includes Grammar)

10:20am-10:35am:

Break

10:35am-12:30pm:

Reading & Writing

1:15am-3:15pm:

Small Group Conversation (or Business)
What's This Program?
General English20 Lessons / Week
Monday Elective5 Lessons / Week
Small Group10 Lessons / Week
This class focuses on speaking in real-world situations, but also includes listening, vocabulary, reading, writing and grammar. Each week there is a different topic that relates to real life scenarios you encounter while using English in every day life.
There are role-plays, debates and discussions about current topics and current events, travel and survival English, English for work, slang and idioms, conversational English and much more. These skills will help you to speak English better in every aspect of your life.
Students in the 25 and 35 lessons programs take Elective classes each Monday, 9am-1pm. Elective classes are specialized courses that full-time students take in addition to their General English classes. They allow students to focus more intensely on some of the skills covered briefly (or not covered) in the Tuesday-Friday classes. Based on highest demand by students, skills and topics covered in Elective classes include:
academic English
grammar
speaking
debating
pronunciation
writing
current events
Hawaiian and US culture
idioms and intonation
vocabulary through pop music
English through TV
business English
This is a unique program in Hawaii as it focuses on developing individual student speaking skills. Classes are limited to five students so that each student gets focused individualized attention. It is perfect for students who have specific goals and limited time to accomplish them.
Special Additions To The Program
Great opportunities to practice your English.
School Social Barbecue
At least once a month, we have a very popular big school barbecue nearby at Fort Derussy Park. This is a great chance to meet other students, practice English and enjoy lots of delicious food. Students can also participate in fun outdoor sports and social activities.
Daily Activities
We plan a full calendar of exciting and unique daily activities so that you can enjoy the beauty of Hawaii while practing English. They include free weekly sunset beach yoga and free weekly hula, surfing, hiking, beach trips, picnics, catamaran cruises, more!
Tuition & Fees 2024
2023 Tuition and Fees
2023 fees will apply for programs started in 2023.
REGISTRATION & MATERIALS 2024
Fees
Registration Fee
(non-refundable)
$175
Materials & Tech Fee
$20
per week
Express Mail Fee
$125 (optional)
SUPER INTENSIVE ENGLISH PROGRAM (SIEP)
35 lessons
| | |
| --- | --- |
| | Tuition 2024 |
| 4-7 weeks | $590/week |
| 8-11 weeks | $560/week |
| 12+ weeks | $545/week |
Other General English Programs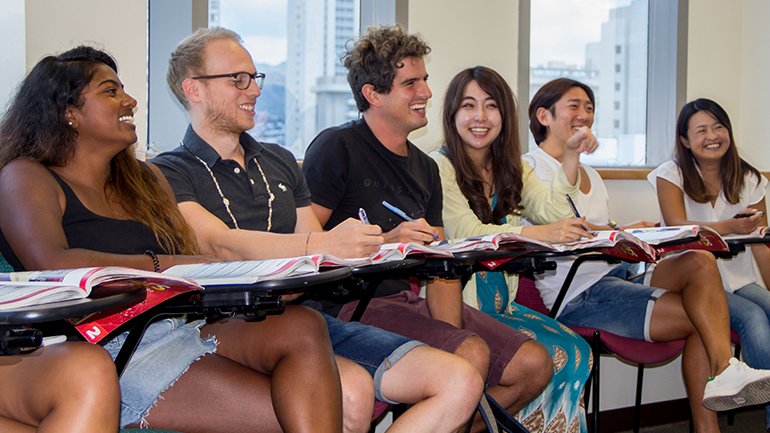 The main General English program for students on a visa waiver, tourist visa or a visa other than F-1 student visa. All levels are held in the morning Tuesday though Friday.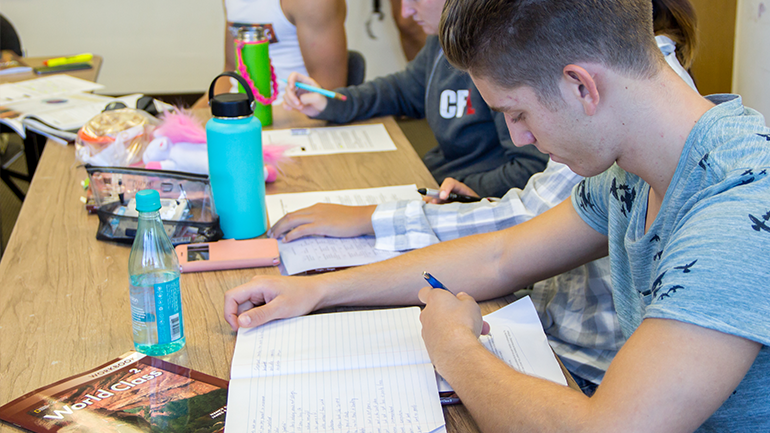 A popular program designed for students on an F-1 Student Visa. All levels are held in the morning Monday-Friday. We recommend students study three months or more. This program is also offered in an Academic Year schedule with session breaks.