Aloha Spirit in Action!
---
Aloha Spirit is a central part of the school's Mission Statement. Aloha's essential meaning is love. For us, this means love to our students, our staff, the people of Hawaii, our beautiful islands and our amazing planet. We are committed to helping to make our islands and the world at large a healthier, happier place. The school, our staff and students are involved in volunteering and fundraising to help our island and the local community. Through these connections, our students also deepen their experience of Hawaii.
IIE Aloha Scholarship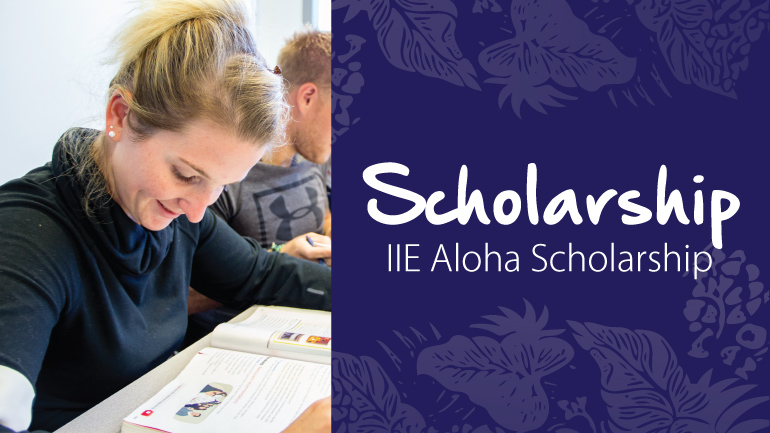 Our aloha extends beyond our islands. We offer scholarships to students from designated under-represented countries based on financial need and/or their purpose of studying English. Our priority is to those whose English learning will be a tool for positive change or action in the local or international community.
Yoga & Beach Clean-Up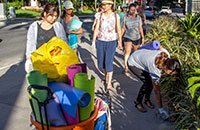 Our weekly Sunset Beach Yoga and Beach Cleanup at Fort Derussy Park, just a five minute walk from school. Each Wednesday evening, first we help keep Hawaii beautiful by picking up trash, then we keep ourselves beautiful, inside and out with relaxing beach yoga by the palm trees. This is our service to our students and the community, which means we do it for no charge. Just bring your Aloha!
Surfrider Foundation
Through donations and assisting with beach cleanups, our school is involved with Surfrider Foundation, Oahu Chapter. Surfrider's mission is to protect our island's oceans, beaches, waves, and near shore ecosystems while preserving public access to these amazing resources into the future.
Giving & Service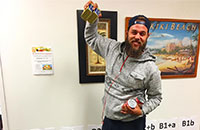 Our staff and students help local needy families by volunteering and donating to food banks. Our students have the opportunity to volunteer at the Hawaii Foodbank. They also compete to see which class can bring the most canned or packaged food!