97% Recommend IIE Hawaii!
---
It's very important to us that our students have the best time possible. What our students say about their experience at IIE Hawaii, show us that we have succeeded. Thank you so much. We love you too!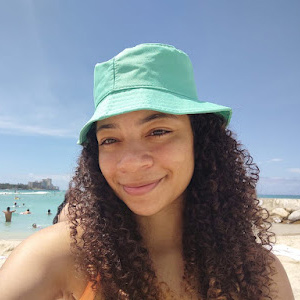 It was perfect
One of the things I liked most about IIE Hawaii was that I couldn't speak Portuguese, so I was always encouraged to practice my English. Also, every day there were some different dynamics such as games and discussions about different topics, so if you don't know enough vocabulary, that's when you learn. It was perfect.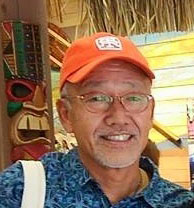 A life-changing experience
I studied at IIE for 6 months. I come from Japan.
I was so glad to restart studying English as part of the start of a new life. I found the way to my new life studying here. IIE taught me the fun of speaking English. I found that communicating with people from other countries was wonderful. I appreciate my family who pushed me and all the friends I met in Hawaii.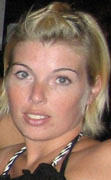 The best thing ever
I studied at IIE for 4 weeks. I come from Germany.
There are many great things about IIE. First you have the chance to meet people from all over the world. Second IIE is located in Waikiki, so you have everything around you : shops, restaurants and of course the beach. I would recommend IIE and return next year again. I will tell people about the good times and show them beautiful pictures I took.

A school with spirit
I studied at IIE for 8 weeks. I am from the Czech Republic.
The best things about IIE were the School spirit, the teachers and my classmates. I attended class almost every day. In my free time, I liked visiting Pearl Harbor, the Diamond Head hike, the coffee club, happy hour anywhere…
I will recommend IIE to my friends. I have a friend who plans to come to Hawaii to study English; I will introduce him to all the teachers because they are all so interesting.My advice, COME TO HAWAII AND GO TO IIE.
PETR SCHIMM
Czech Republic

Hello from Spain
Dear Students and Staff
We are finally in Spain. Our travels were good, instead of being 24 hours on a plane, it was 32 hours total (including the time at the airports).
We write a farewell to you because we didnt have enough time during our last few days. We REALLY enjoyed our time in class and in the School activities. All of you were very friendly with us and we will remember every moment spent with you.Thank you STUDENTS for opening our minds about different cultures. Now we know that we are very similar because our hearts are similar.
Thanks TEACHERS for your patience,comprehension and help. We can now speak better English. All of you are very good teachers, but even better as people. We are also so grateful to Ed and Ryuko. You did a good job and especially all the help you offered us when we needed it. We hope to come back one day and maybe meet you again. Enjoy your time in Hawaii. We'll never forget you. THANK YOU VERY MUCH.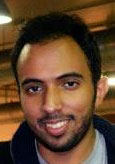 Amazing school activities
Saudi Arabia, 3 months
The best thing about IIE Hawaii for me was the many great outdoor school activities and the IIE resources. Being part of IIE allowed me to take advantage of meeting people from all around the world.
IIE is located in Waikiki, the heart of Honolulu, a beautiful, clean, and safe place to study and experience American and Hawaiian culture. You can enjoy the beautiful weather, also one of the best things about Hawaii.
ABDULLAH ALHAZMI
Saudi Arabia

We recommend IIE
Korea, 4 months
I found IIE through the internet in Korea. All of the teachers are kind at IIE. When I ask something, their help is always really really useful. If you study abroad for the first time, I want to recommend IIE to you. I really like Hawaii's weather, and you will too!
I'm from Korea, I've been here 4 months.
I heard that IIE is a good place for the elements of speaking English through the internet in Korea, so I chose IIE. I think there are many good teachers at IIE. Also, there are lots of good activities: yoga class, coffee club, study group, etc. We have many chances for speaking English. After class, I usually study at school with my friends. I really enjoy that time. If I have a questions, I can ask a teacher immediately. It is very helpful for me. I can also use the computers anytime. I have already recommended IIE to my friend. My friend is satisfied with IIE too. Even though I studied here for only 4 months, my English is improving so much. You can make a lot of progress at IIE! I think I'm lucky for meeting IIE and my good friends

I really liked being here
I heard the students at IIE are great, so I chose to come here. You can learn English quickly, and all of the teachers are nice. I enjoyed attending IIE activities in my free time. I was glad to meet you guys, and will tell my friends, "If you want to learn English well come to IIE"

We love IIE
I studied at IIE for 3 months. I am from Japan. I came here because my friend suggested IIE to me. The best thing about IIE is that the teachers have good skill. I loved going to the beach while I was here, and taking free yoga classes at IIE. I will tell my friends about IIE when I go back to Japan. I hope I can come back!

Home at IIE
I am from Laos. I have been here for 7 months.
I had several reasons for choosing IIE. First, I was interested in studying their courses, and in their activities. I could improve my speaking skill by doing activities. Second, the school is in a good location. It's convenient for me, I don't have to worry about living and transportation. Third, the teachers are qualified.
I remember when I first came to IIE. I felt I was welcome to the class. So, the best thing about studying at IIE is feeling at home at IIE. I would recommend IIE to my friends. I would tell them to choose IIE if they desire to take English courses in Honolulu because IIE is one of the top intensive English schools. Hawaii is a good place to study because the weather is very nice, there are fascinating views, the beaches are so beautiful, and people are friendly. There are a lot of different kinds of food from other countries. So I like Hawaii a lot.
I would like to recommend IIE to be the first choice for everyone who is thinking about studying English in Hawaii.

Thanks for everything
I have been studying at IIE for 5 months. I am from France. I studied in the General english program during the first 3 months. Afterward, I started to study in the Cambridge Program. I chose IIE for the atmosphere. When I visited IIE for the first time in October, I was immediately hooked. One week later, I was studying here. The staff is wonderful, teachers are skillful, friendly and always here to help you. I've learned a lot thanks to them. I'm keen on sports, so in my free time I swim a lot, play tennis, and surf. But I also like lying on the beach, roving around the island and visiting museums. I would definitely recommend IIE to my friends. I had such an amazing time in this school and my English has improved considerably. IIE offers you the perfect conditions for studying. I like the spirit of Hawaii, the weather, the people and the lifestyle. There is always something fun to do and it's a nice place to meet people and make friends from all around the world. I'm going to miss studying at IIE. I had such a great time with the teachers and the other students. It was one of the best experiences of my life. Thanks for everything...

7 great weeks!!!
I've been here for 7 weeks. I am from Russia. I came here because my uncle lives here. Hawaii is a nice place for vacation and of course IIE is a very good school. The teachers are very very very nice. I learned a lot of new things. I usually joined the school activities, which were very good. I especially liked the West Side Tour. I would recommend IIE to my friends (of course!). I would tell them it's a good place to learn English with good teachers and good students. Thank you for everything! I'll miss you!