Waikiki Beach Condos

Near Sand & School
---
We are very pleased to offer affordable condos in Waikiki for the exclusive use of IIE students. IIE Waikiki Student Condos are offered in 3 categories: Studio, Studio Plus / 1 Bedroom and Shared Condo. Studio is a standard room with private bathroom and kitchenette. Studio Plus is a studio room that is either larger, better furnished or better view. Shared Condo includes an ocean view three bedroom apartment shared by three female students. All the condos are located only 5-10 minutes on foot to Waikiki Beach and the school.
IIE Hawaii also offers other condos and types based on availability.
Waikiki Condos Information
Ages:

From 18 years
(Ilikai: From 21 years)

Room Type:

Private room

Min. Occupancy:

1 Week

Max. Occupancy:

N/A
Meals:

No

Check in:

Sunday(Ilikai: N/A)

Check out:

Saturday(Ilikai: N/A)
a fully-furnished private room with kitchenette/full kitchen and bath room
free Wi-Fi access
walking distance of the school
Condo Categories
Studios
Studio Plus / 1 Bedroom
Shared Condo
Other Condos
Accommodation Fees 2019
All fees in U.S. dollars. Hawaii G.E. tax included.
All prices are subject to change without notice.
2019 tuition fees will be honored for 2020 bookings paid by Nov. 1, 2019.
One Lesson = 45 Minutes of Group Class Time
Military or Kamaaina rate - ask us
ACCOMMODATION PLACEMENT FEE
Fees
Placement Fee
(non-refundable)
$190
IIE WAIKIKI STUDENT CONDOS
(Various Condos)
One-time Maintenance Fee: $200
Taxes and cleaning fees: Included
Studio
Studio Plus / 1 Bedroom
Shared 3 Bedroom
1 weeks
$875
$1,025
$785
2 weeks
$1,730
$2,030
$1,260
3 weeks
$2,200
$2,650
$1,750
4+ weeks
$600/week
$750/week
$465/week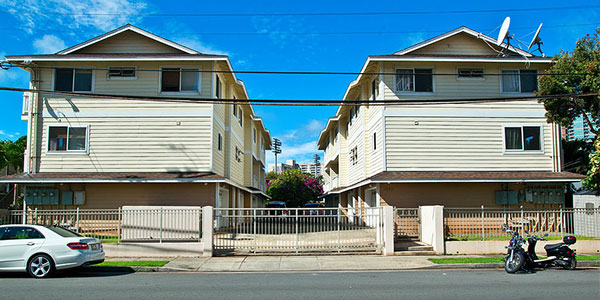 Conveniently located near McCully Shopping Center, the Shared Apartments are close to Waikiki and only about a 15-20 minute walk to school and beach.
Pineapple Place
McCully Shared Apartments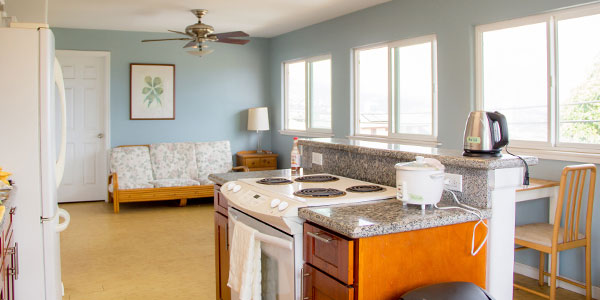 We offer low-cost Shared Houses in two great locations. Students have a private bedroom and share living and dining areas.
Diamond Head Shared House
Hale Aloha Shared House