Waikiki Student Condos

Near Sand & School
---
We are very pleased to offer affordable condos in Waikiki for the use of IIE students. IIE Waikiki Student Condos are offered in 3 categories: Studio, Studio Plus / 1 Bedroom and Shared Ocean View Condo. Studio is a standard room with private bathroom and kitchenette. Studio Plus is a studio room that is either larger, better furnished or better view. Shared Oceanview Condo include ocean view three bedroom apartments shared by three students. All the condos are located within 5-10 minutes on foot to Waikiki Beach and the school.
IIE Hawaii also offers other condos and types based on availability.
Waikiki Condos Information
Ages:

From 18 years


Room Type:

Private room

Min. Occupancy:

1 Week

Max. Occupancy:

N/A
Meals:

No

Check in:

Sunday

Check out:

Saturday
a fully-furnished private room with kitchenette/full kitchen and bathroom
free Wi-Fi access
walking distance of the school
Condo Categories
Studio
Studio Plus / 1 Bedroom
Shared Ocean View/ 3 Bedroom
Other Condos
ACCOMMODATION PLACEMENT FEE
Fees 2023
Placement Fee
(non-refundable)
$225
IIE WAIKIKI STUDENT CONDOS
(Various Condos)
One-time Maintenance Fee: $200
Taxes and cleaning fees: Included
Studio

Studio Plus /
1 Bedroom

Shared Oceanview /
3 Bedroom
1 week
$960
$1,250
$825
2 weeks
$1,900
$2,250
$1,450
3 weeks
$2,850
$3,000
$1,975
4+ weeks
$825/week

*

$875/week

*

$575/week
*

Except Ohia high season July 1-Aug 31: Studio $910 per wk / Studio Plus $980 per wk
Other Waikiki condos may be offered based on availability. Price and conditions vary.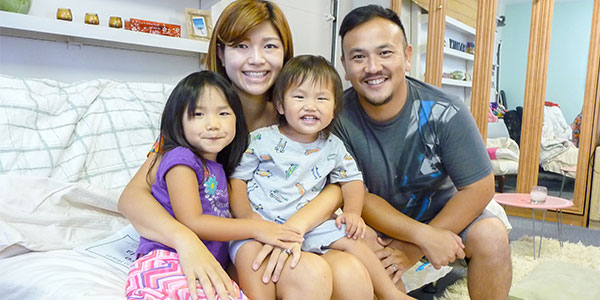 Homestay is a great economically-priced option for some students. You can also practice your English skills and experience Hawaiian life.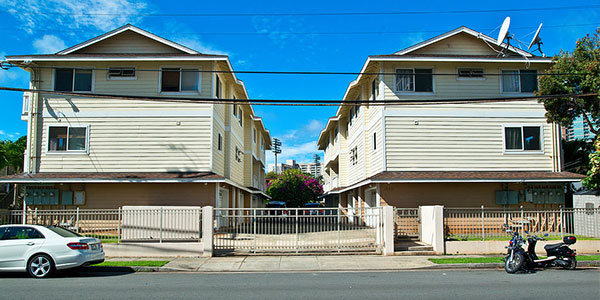 Just outside of Waikiki, this gated community of shared houses is convenient and very affordable.