Waikiki Student Condos

Near Sand & School
---
We are very pleased to offer affordable condos in Waikiki for the use of IIE students. IIE Waikiki Student Condos are offered in 3 categories: Studio, Studio Plus / 1 Bedroom and Shared Condo. Studio is a standard room with private bathroom and kitchenette. Studio Plus is a studio room that is either larger, better furnished or better view. Shared Condo include ocean view three bedroom apartments shared by three female students. All the condos are located within 5-10 minutes on foot to Waikiki Beach and the school.
IIE Hawaii also offers other condos and types based on availability.
Waikiki Condos Information
Ages:

From 18 years


Room Type:

Private room

Min. Occupancy:

1 Week

Max. Occupancy:

N/A
Meals:

No

Check in:

Sunday

Check out:

Saturday
a fully-furnished private room with kitchenette/full kitchen and bathroom
free Wi-Fi access
walking distance of the school
Condo Categories
Studio
Ohia Standard Studio
Studio Plus / 1 Bedroom
Shared Condo / 3 Bedroom
Other Condos
ACCOMMODATION PLACEMENT FEE
Fees 2021
Placement Fee
(non-refundable)
$190
IIE WAIKIKI STUDENT CONDOS
(Various Condos)
One-time Maintenance Fee: $200
Taxes and cleaning fees: Included
Studio
Ohia Standard
Studio

Studio Plus /
1 Bedroom

Shared Condo /
3 Bedroom
1 week
$875
$975
$1,025
$785
2 weeks
$1,730
$1,950
$2,030
$1,385
3 weeks
$2,250
$2,500
$2,650
$1,750
4+ weeks
$625/week
$675+/week
$750/week
$495/week
Other Waikiki condos may be offered based on availability. Price and conditions vary.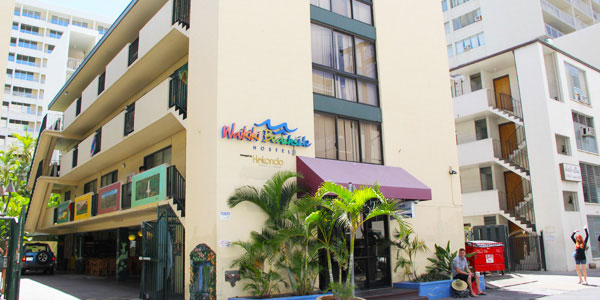 Waikiki hostel is very popular for social, budget-conscious students on a short stay.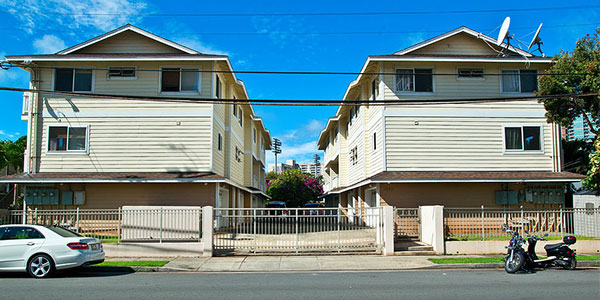 IIE student accommodations include shared houses within convenient distance to the school.
Lilikoi Houses
McCully Shared Apartments
Hale Aloha Shared House