Homestay

Family Life, Hawaiian Style
---
Homestay is a great accommodation option for some students. It is economically priced, and it also gives you the chance to practice your English skills and experience Hawaiian lifestyle.
All of our homestay families have been visited by our staff to ensure that you will have the best homestay experience possible.
Although we understand that most students want to be placed as close as possible to the school, most of our homestay families are located in the suburban areas surrounding Honolulu. Most families live 45-60 minutes by bus from the school.
If being close to the school or nightlife is important to you, we recommend that you explore our accommodation options in or near Waikiki.

Are you interested in being a host family? Please contact us!
Homestay Information
Ages:

From 12 years

Room Type:

Private Single

Min. Occupancy:

1 Week

Max. Occupancy:

3 Months
Meals:

Yes / No

Check in:

Saturday / Sunday

Check out:

Saturday / Sunday
a private room (semi-private possible for children)
a self-serve breakfast and a hot dinner each day (students aged 12-17 also receive a packed lunch)
placement in a reliable family that has been carefully screened by the school
transportation to school available for students aged 12-17 (mandatory for students 12-13)
ACCOMMODATION PLACEMENT FEE
Fees 2023
Placement Fee
(non-refundable)
$225
HOMESTAY
18+ years old
14-17 & 50+ years old
12-13 years old
1 week
$555
$660
$900

*

2 weeks
$925
$1,060
$1,270

*

3 weeks
$1,220
$1,400
$1,585

*

4 weeks
$1,480
$1,700
$1,920

*

5+ weeks
$370/week
$425/week
$480/week

*

Extra day
$80
$95
$130
*

Weekly transportation:$275 for ages 12-13; option for 14-17.
Personal Dietary Preferences:added fee 10%, includes vegetarian; 15% vegan (dependent on availability)
Additional Days: extra day or weekly rate - whichever is less.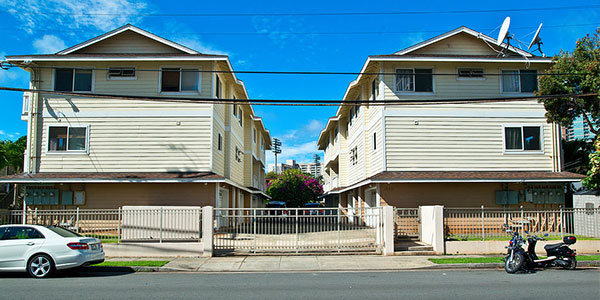 Just outside of Waikiki, this gated community of shared houses is convenient and very affordable.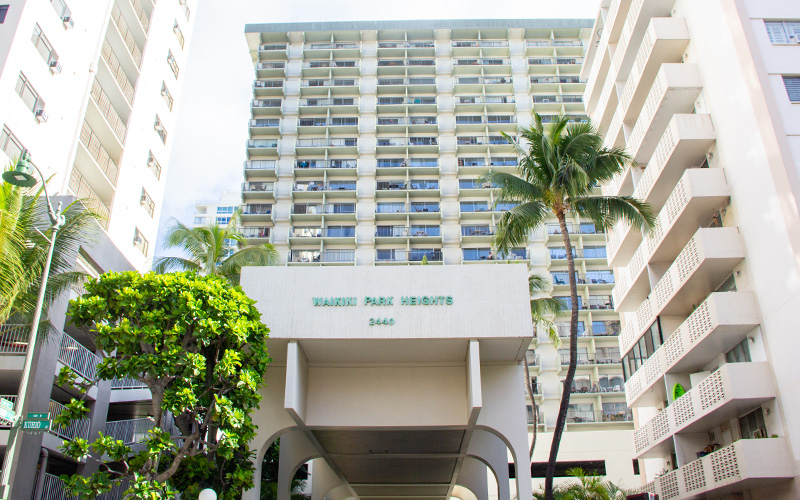 We offer reasonably priced condos in Waikiki which are located only 5-15 minutes on foot to IIE.
Studios
Studio Plus / 1 Bedroom
Shared Oceanview/ 3 Bedroom