Shared Houses

Affordable & Conveniently Located
---
IIE student accommodations include shared houses within convenient distance to the school. Located near McCully Shopping Center, Lilikoi Houses, Pineapple Place and McCully Shared Apartments are close to Waikiki, and only about a 15-20 minute walk to school and beach.
We also offer two budget female-only options. Diamond Head House is a 10-room all female residence only a short bus ride away. Hale Aloha is another female residence located just outside of Waikiki.
In all these accommodations, students have a private bedroom and share the bathrooms, full-kitchen and the living/dining area with others of the same gender. Each apartment is furnished and comes with free wifi and a coin washer and dryer in the house, or on the property.
Students prepare their own meals and do their own cleaning. House rules must be followed. Smoking is not allowed in the accommodations.
Shared Houses Information
Ages:

From 18 years

Room Type:

Private Single

Min. Occupancy:

1 Week

Max. Occupancy:

N/A
Meals:

No

Check in:

Sunday

Check out:

Saturday
a private furnished room
shared living area, kitchen, bathrooms, washer/dryer (coin-operated)
free Wi-Fi access
We Offer Five Shared Houses
Accommodation Fees 2019
All fees in U.S. dollars. Hawaii G.E. tax included.
All prices are subject to change without notice.
2019 tuition fees will be honored for 2020 bookings paid by Nov. 1, 2019.
One Lesson = 45 Minutes of Group Class Time
Military or Kamaaina rate - ask us
ACCOMMODATION PLACEMENT FEE
Fees
Placement Fee
(non-refundable)
$190
SHARED STUDENT HOUSES
Lilikoi Houses / Pineapple Place / McCully Apartments / Diamond Head


*

One time Maintenance Fee: $200 (except 1 week stay)
Lilikoi
Standard

*

Lilikoi
Deluxe

*

Pineapple
Place

*

McCully
Apts

*

Diamond
Head *

Hale
Aloha

1 week
(last minute)
$675
$750
$650
$650
$550
$550
2 weeks
$1,150
$1,250
$1,000
$1,000
$880
$880
3 weeks
$1,475
$1,700
$1,350
$1,350
$1,100
$1,100
4+ weeks
$425/wk
$490/wk
$370/wk
$370/wk
$305/wk
$305/wk
12+ weeks
$390/wk
$460/wk
$370/wk
$370/wk
$305/wk
$305/wk
16+ weeks
$390/wk
$460/wk
$370/wk
$370/wk
$260/wk
$260/wk
Other Shared Accommodations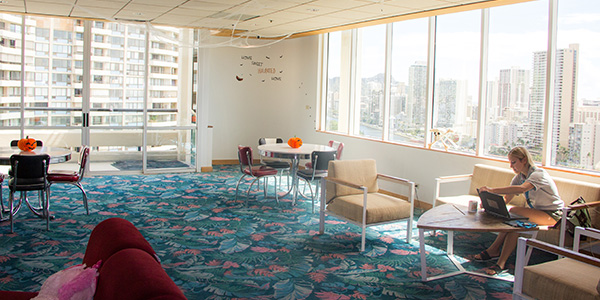 On the edge of Waikiki, this remodelled student residence has great views.
Waikiki Vista Student Residence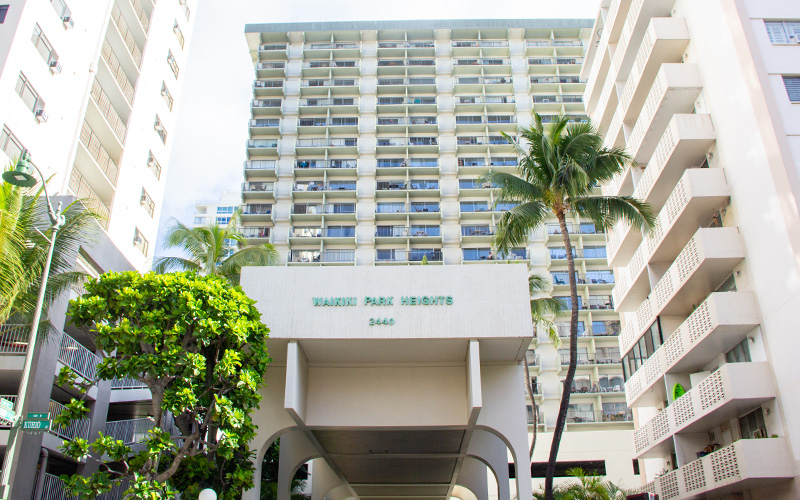 We offer reasonably priced condos in Waikiki which are located only 5-20 minutes on foot to IIE.
Studios
Island Colony Studio
Studio Plus / 1 Bedroom
Shared Condo / 3 Bedroom