HAWAII WELCOMES BACK VISITORS OCT. 15!
---
September 30th, 2020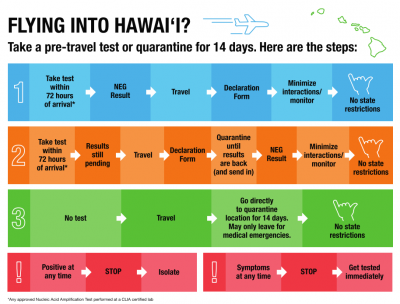 Great news!
Starting Oct. 15, visitors can bypass the 14-day quarantine if a negative covid is done within 72 hours before arriving in Hawaii. The test must be done at approved testing centers on the U.S. mainland only. Here is more information about the procedures and type of covid test that is approved: https://www.hawaiitourismauthority.org/covid-19-updates/
Keep in mind that U.S travel bans still exist for certain countries including those in Europe. However, Europeans with F-1 Student Visas are exempted and allowed to enter the U.S.
We hope to see more students at IIE Hawaii! Yes, we have in-person classes!